You can comment over an individual widgets in the site. You can toggle the Enable Comments option in the properties tab of individual widgets.
To enable comments for widget, select that widget after opening the Properties Tab, and select the Enable Comments under the Container Appearance section. By default, this option is enabled.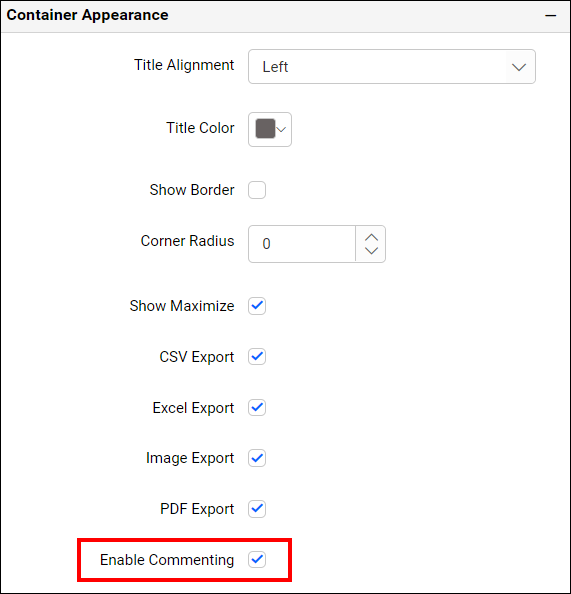 NOTE: Label widget do not have commenting support.