You can view the data bound to the widget by enabling the View data option under the Container Appearance section in the property panel.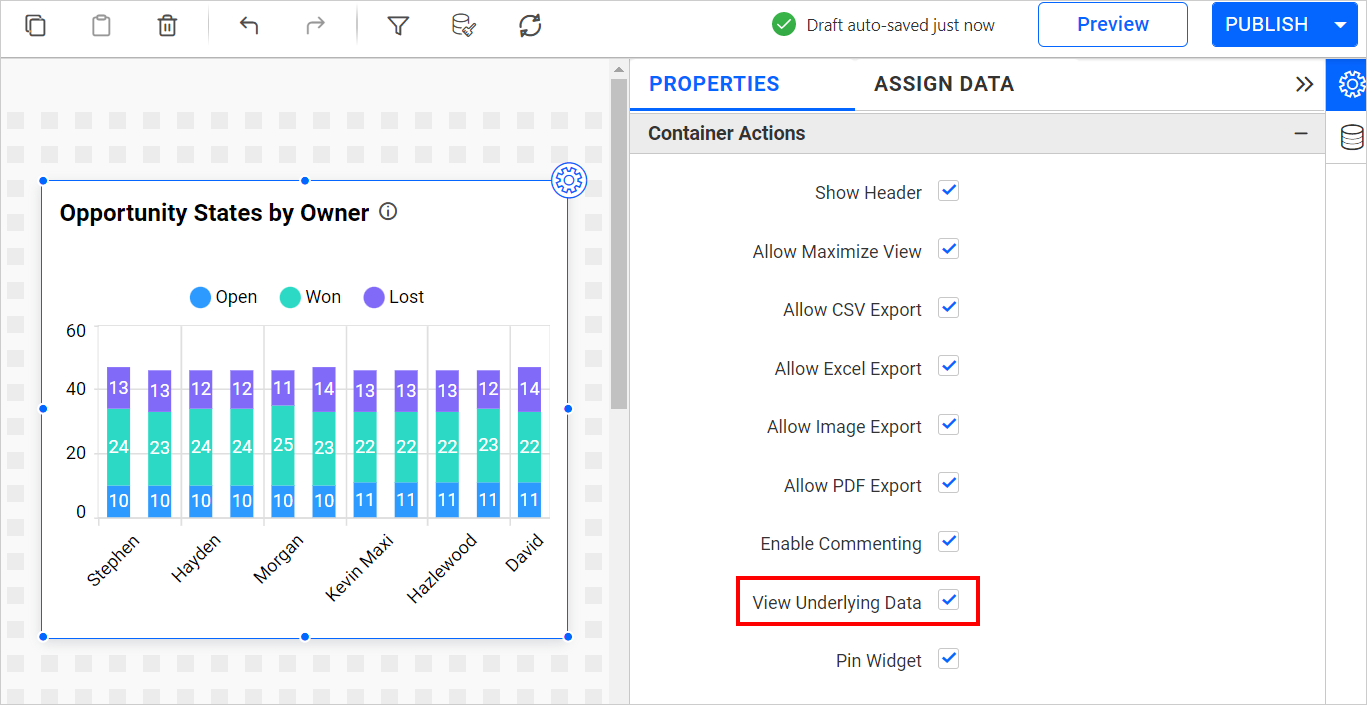 The selected widget will get a new menu for view data along with the export menu as shown in the following image.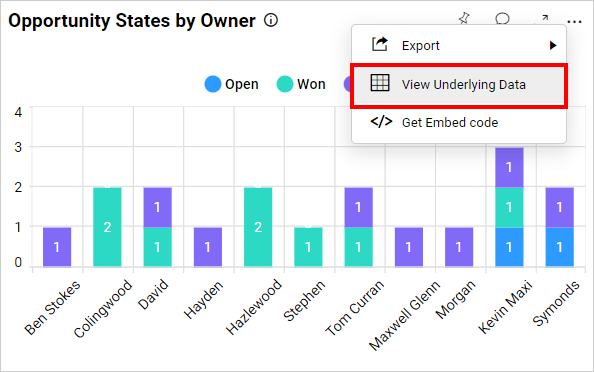 View data
By default, the column values which is configured with the widget are displayed in view data. The Select Column button can be seen on the top right of the dialog.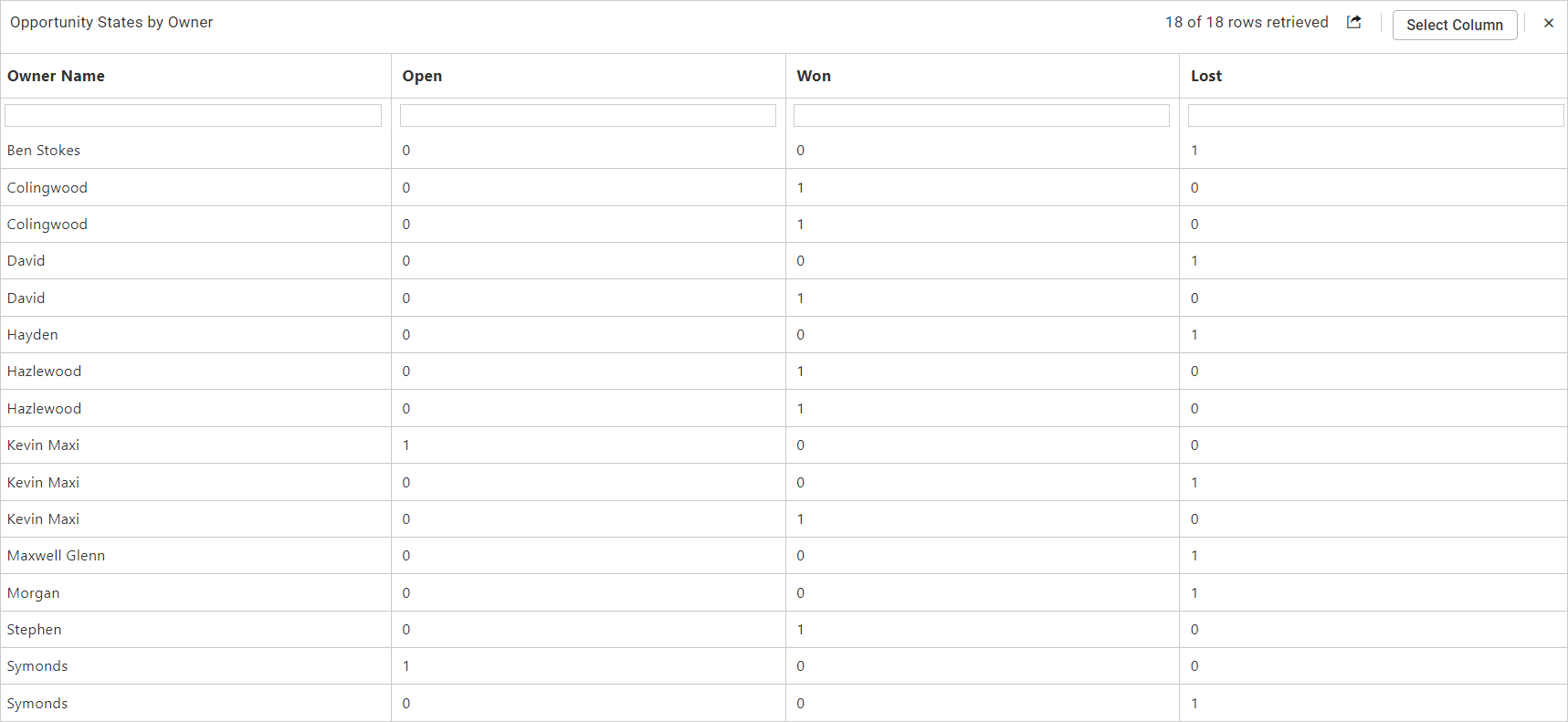 When we click the Select Column button, a list box containing the list of the columns in the data source that is configured in widgets will be displayed.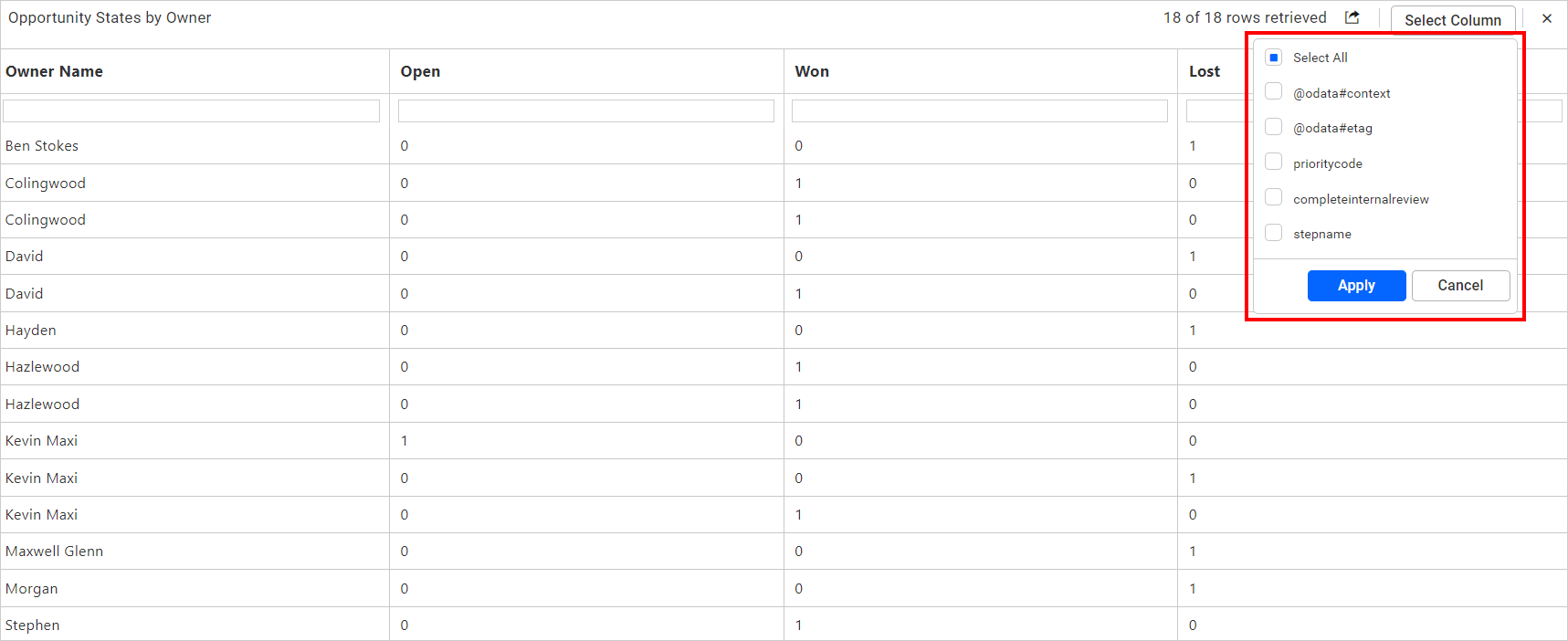 We can select one or more specific columns in the list box, then click the Apply button.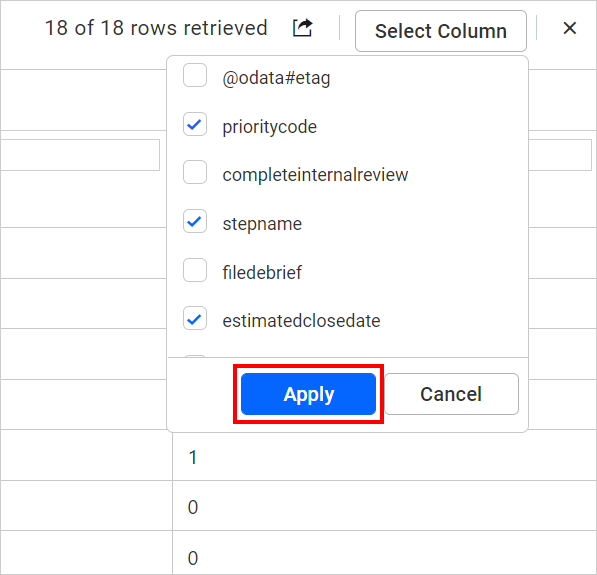 The values of the selected columns will be shown in the view data grid once you click the Apply button.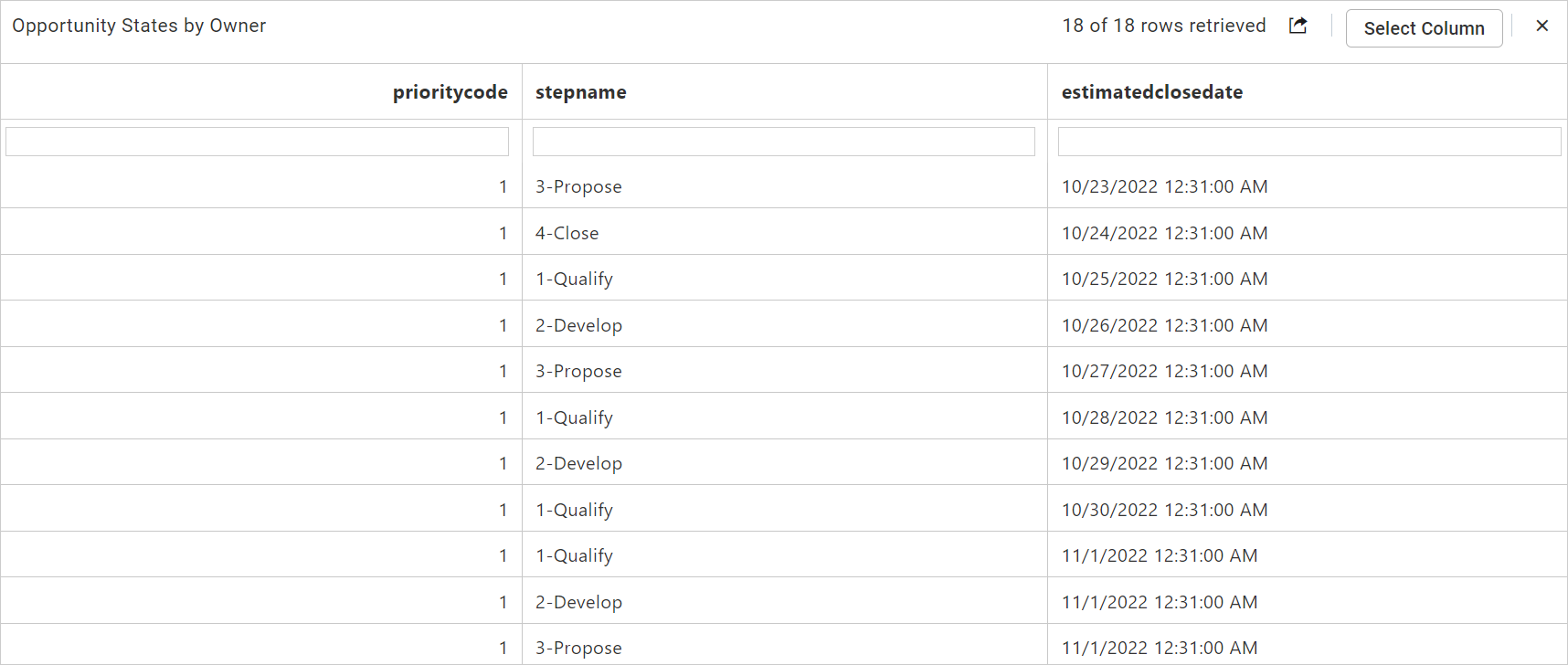 By checking the Select All field, we can display all column values in the data source.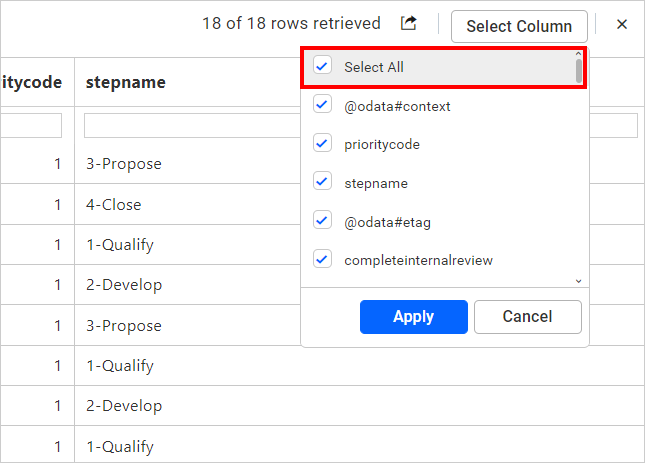 We can also export the selected/all column(s) value into CSV or excel file by clicking the Export options.

You will be able to see the fetched records count out of the total records on the popup, as shown.