You can view the data bound to the widget by enabling the View data option under the Container Appearance section in the property panel.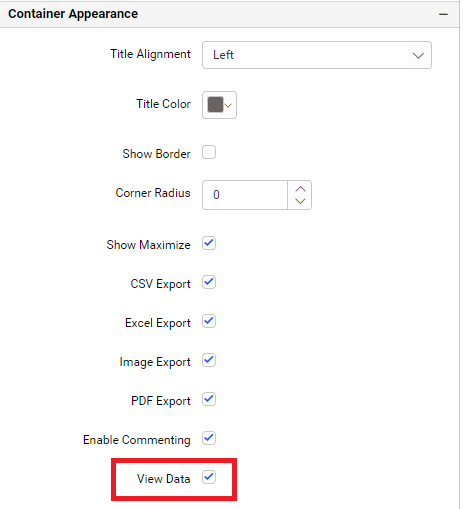 The selected widget will get a new menu for view data along with the export menu as shown in the following image.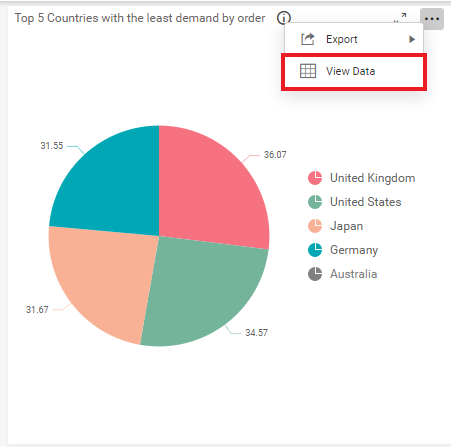 View data
By default, the columns that are configured to the selected widget will be displayed.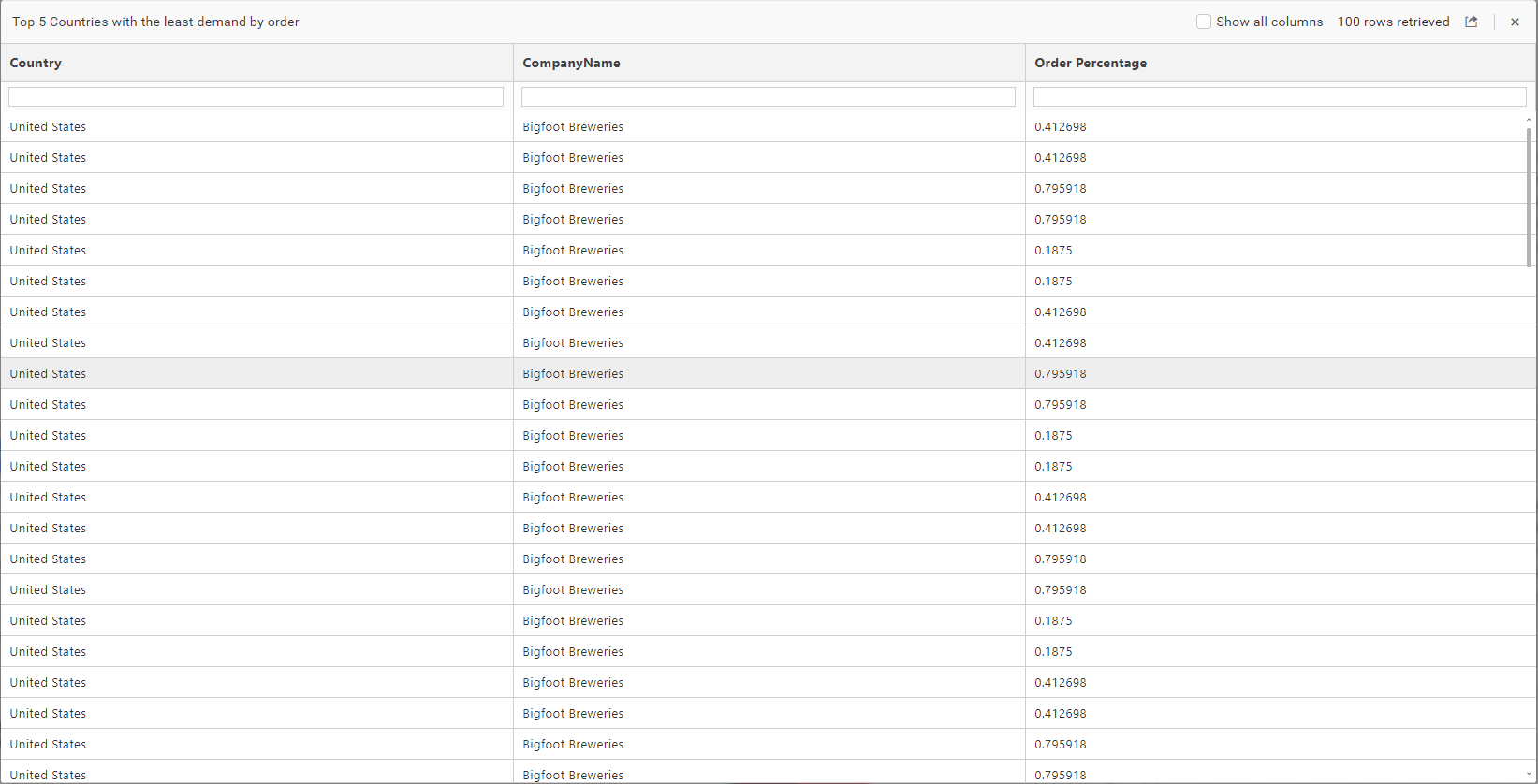 You can enable the Show all columns option to view all the columns of that particular data source, which is configured to the widget.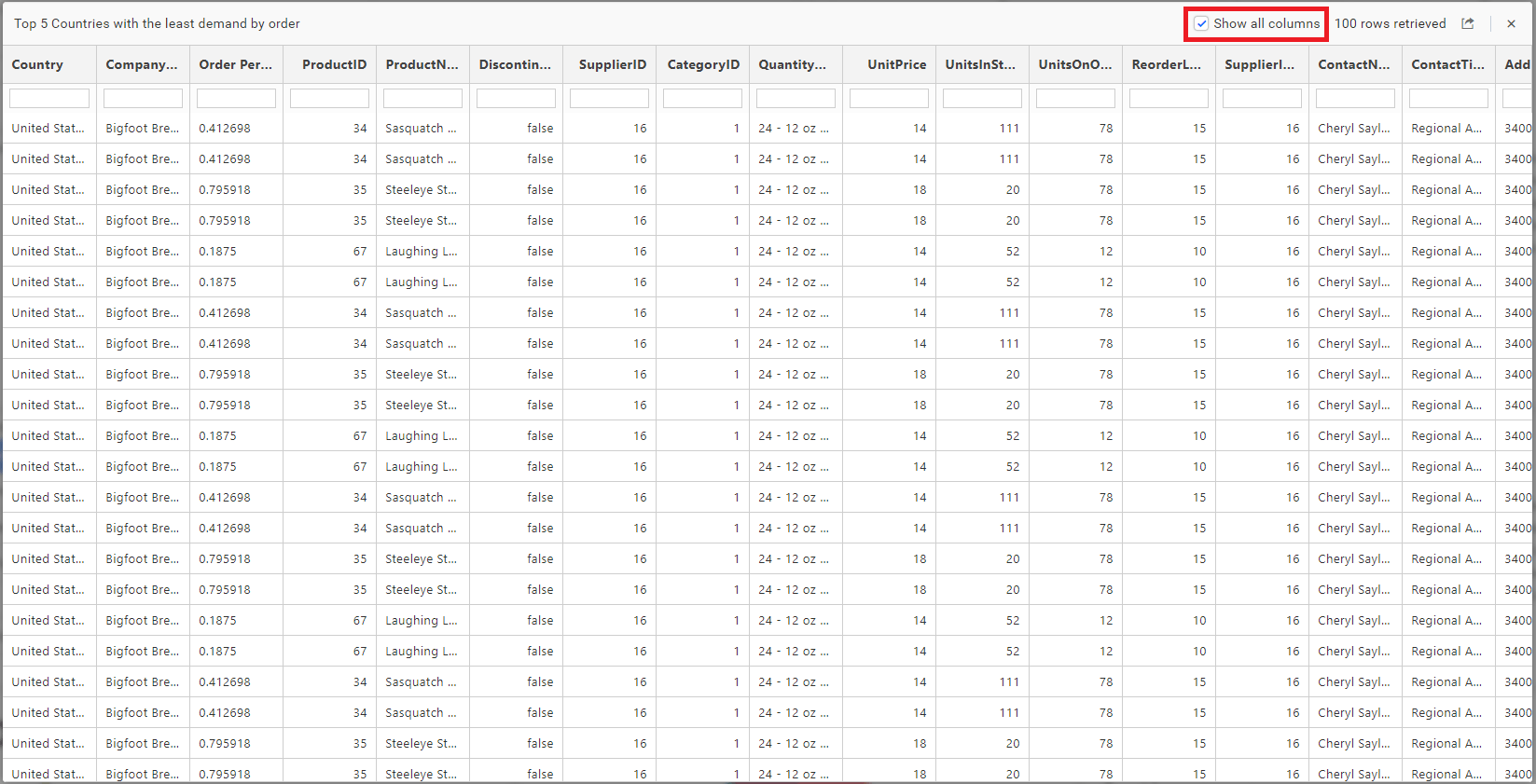 You can also export the viewed data to a CSV file or an Excel file by clicking the highlighted option in the right-top corner of the window.