Connecting Bold BI to Oracle Database
Supported Server Versions: Oracle Database (11g, 12c, 18c, and 19c)
Using the Oracle connection type, you can connect an Oracle database.
Click Data Source button in the configuration panel to add a new data connection.

Click CREATE NEW to launch a new connection from the connection type panel.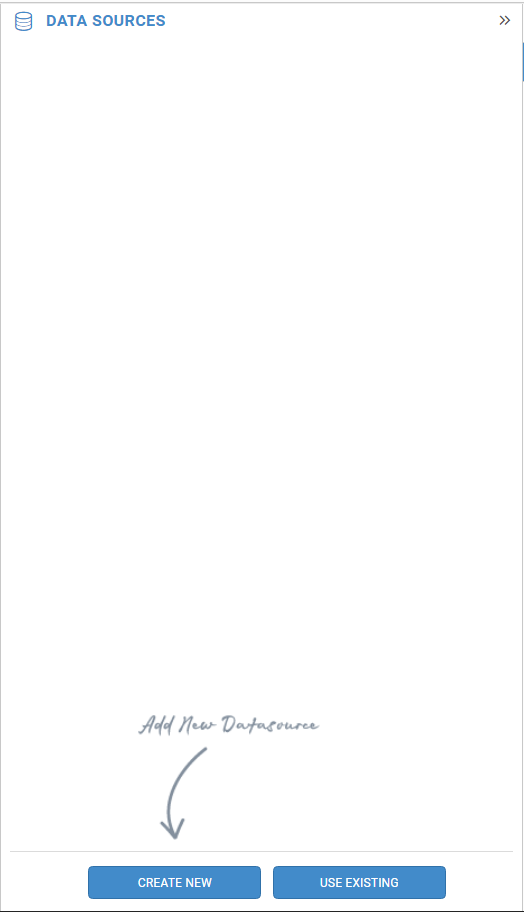 Click Oracle connection button in the connection type panel.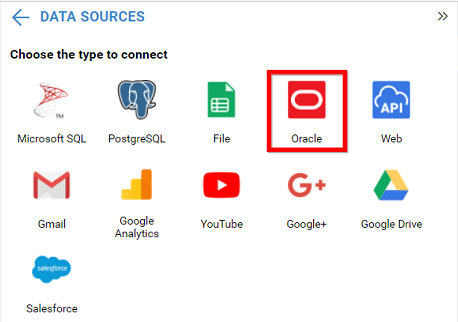 Set the server Name and port number where the Oracle service is running.
Service Instance Name is an optional parameter. Set the Service Instance Name if you have specific name for Oracle service: otherwise, Oracle connection will be launched with default service name
NOTE: What is Service Instance Name – Service Instance Name is a name given for Oracle Cloud Service. For more details refer Service Instance Name
Enter the user name and password to connect to the Oracle.
Select a database from the drop-down list and click the Connect button to connect the Oracle.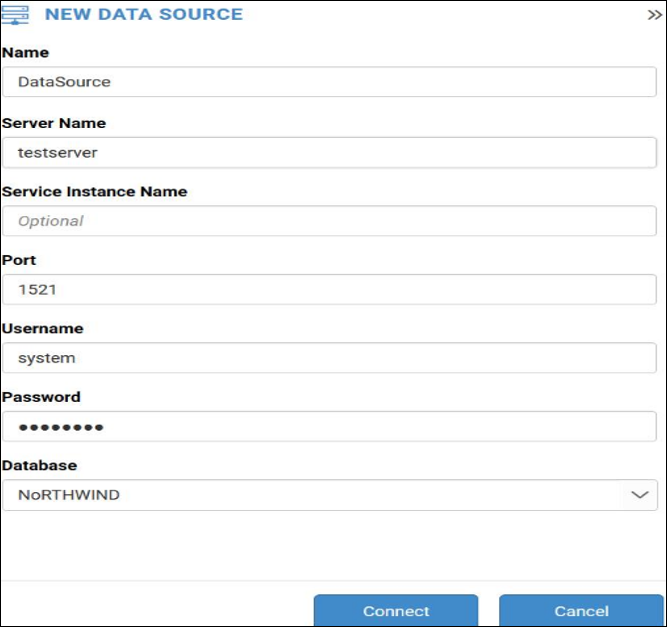 NOTE: Initially, data will be extracted based on the Max Rows selected in order to proceed with data model creation. The remaining records (there is no limit) will be extracted during the next refresh.

The selected database will be opened in the data design view window.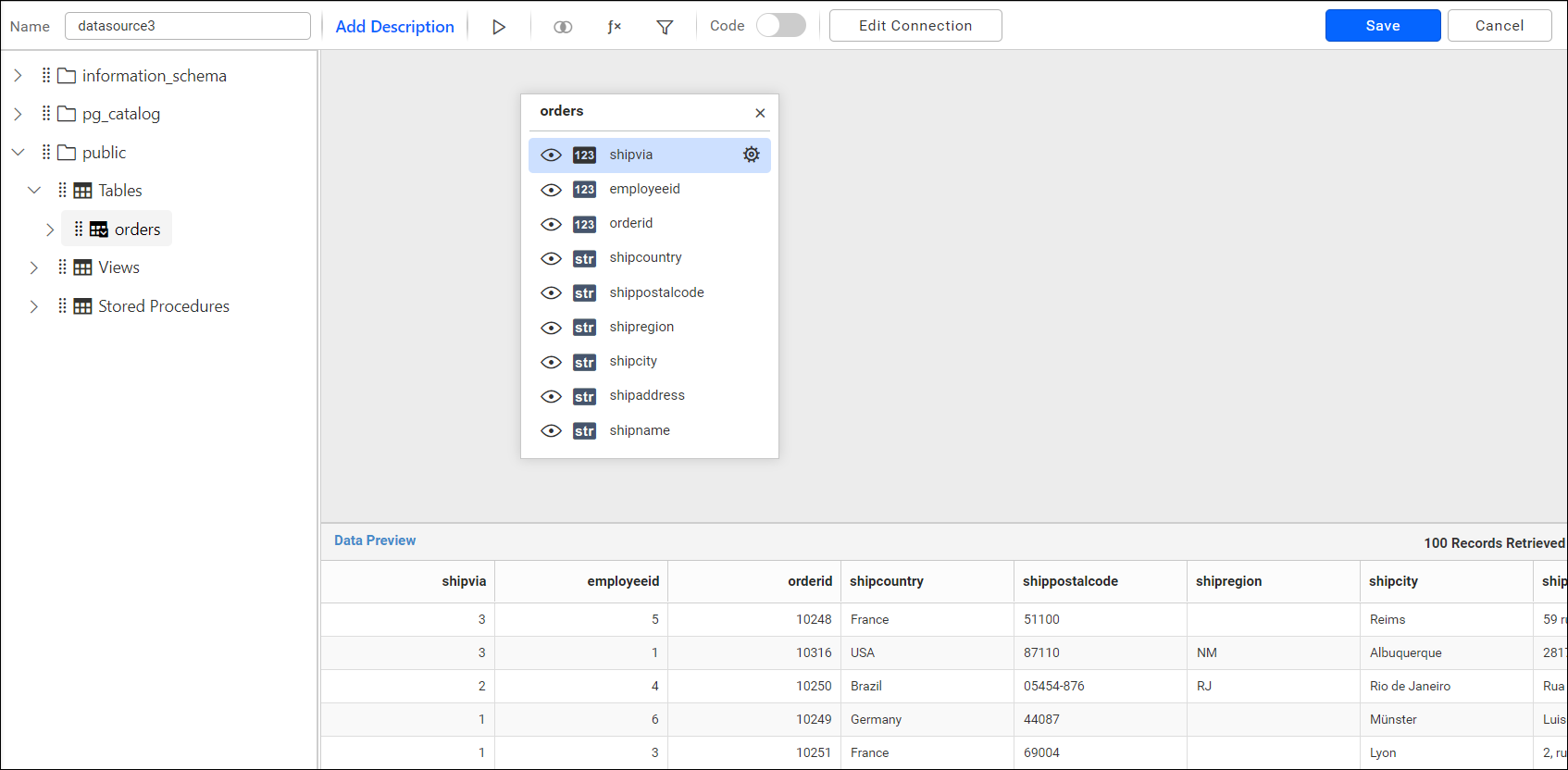 Drag and drop the table from table list, and click Save button to save the data source with valid name.
Dashboard Designer Walkthrough