Connecting Bold BI to Gmail data source
What is Gmail Gmail offers free cloud storage for storing emails in the web. Gmail makes emailing, chatting, drafting and archiving your mails and conversations easy and convenient. It's necessary to create a Gmail account.
Connecting to a Gmail
You can connect to web services of popular site like Gmail connection type. To enable this connection, follow the given steps.
Click the Data Source button in the configuration panel to add a new data connection.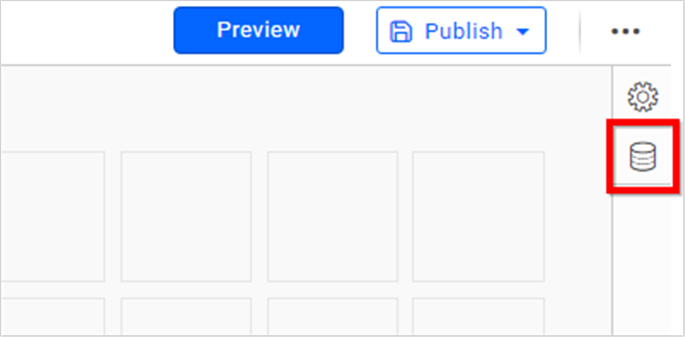 Click CREATE NEW to launch a new connection from the connection type panel.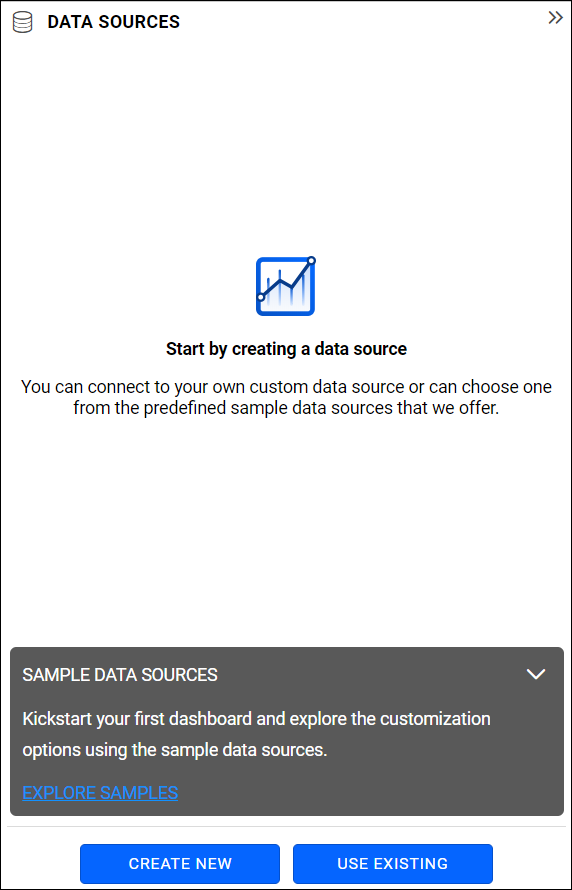 Click Gmail connection button in the connection panel.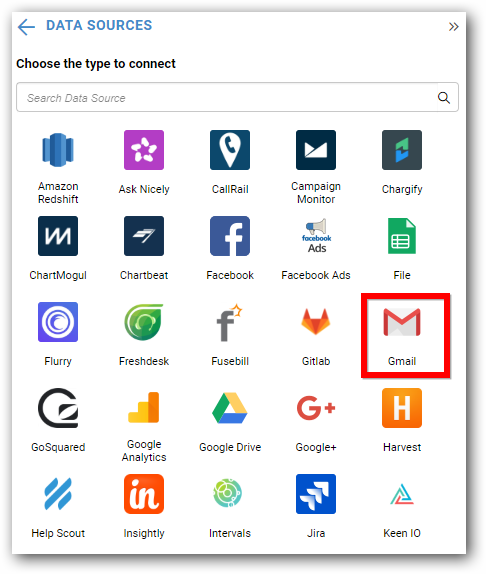 Click Connect an Account in the window opens.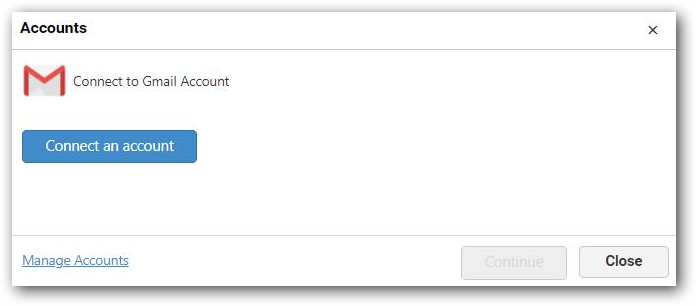 The login window opens to authorize the user.
Enter an appropriate username and password. The authorization window opens.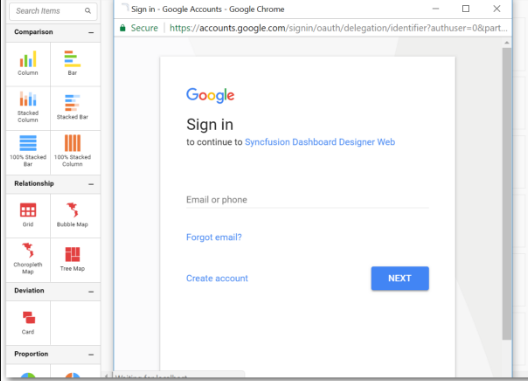 Click Allow in the authorization window. The datasource window opens.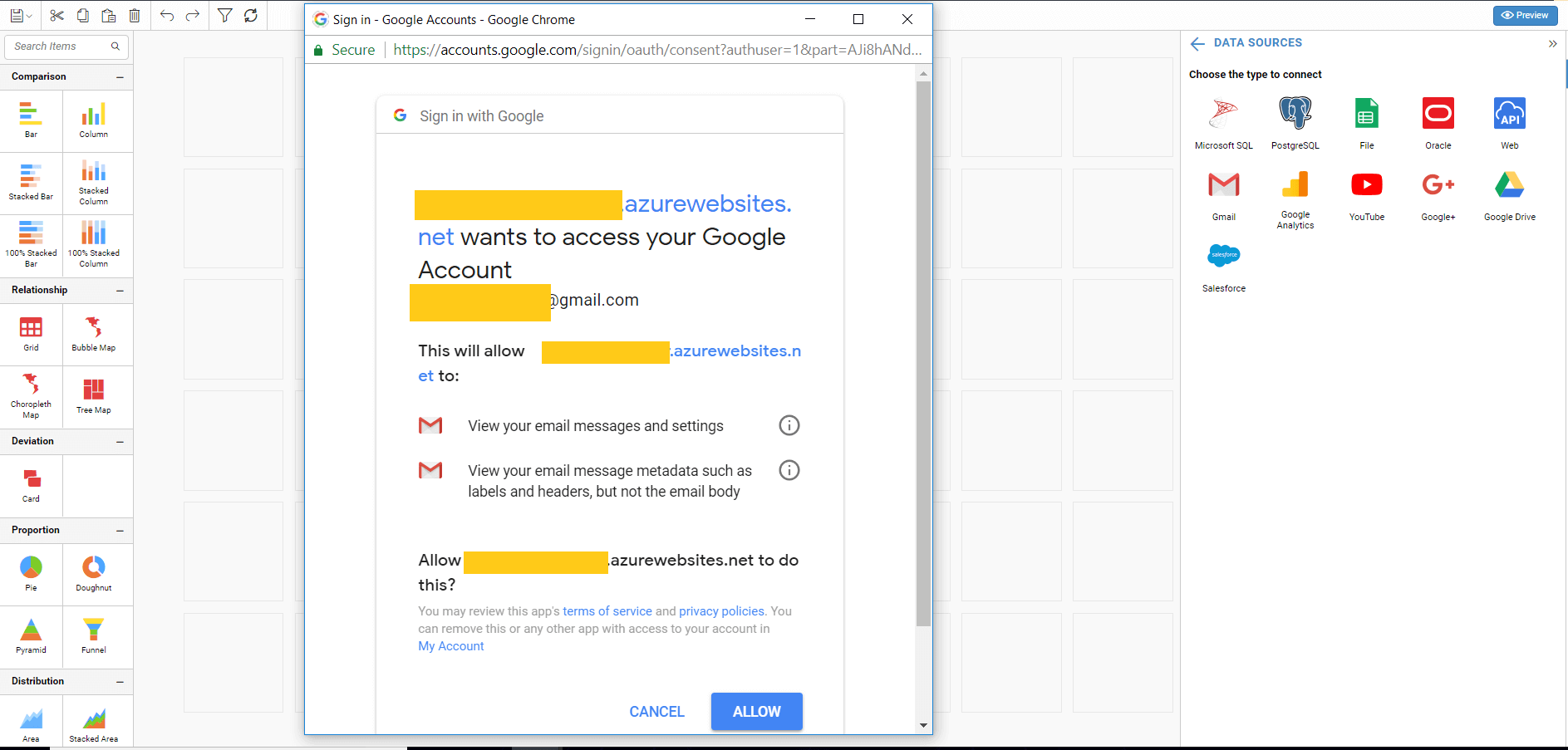 To get data through datasource window, follow the given steps:
Enter an API in URL text box which must be the valid REST API.
IMPORTANT: Refer to the Gmail API Documentation to build a query for discovering more data requests. Test the query before entering it in the URL text box. Use Google APIs Explorer, to build the query.
Choose appropriate method for the API. Refer API documentation link given below URL text box to get appropriate API.

Add Header information, if necessary.

Choose appropriate refresh settings for API.

Choose appropriate data format.

Authentication type will be set as Gmail automatically, if the login gets success.
Click connect to get data.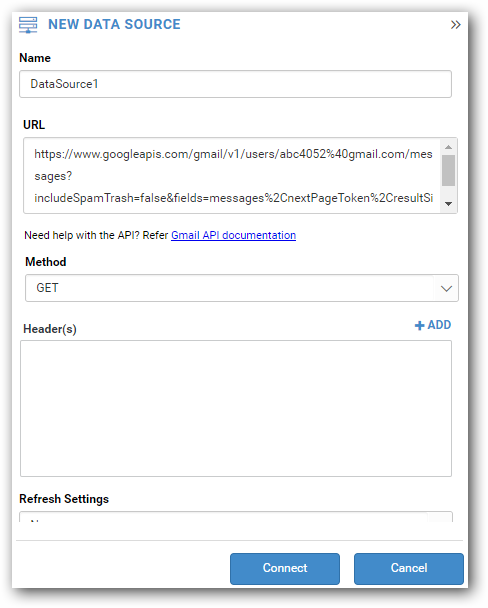 The choose schema(s) window opens as follows. You can select the schema and click Connect.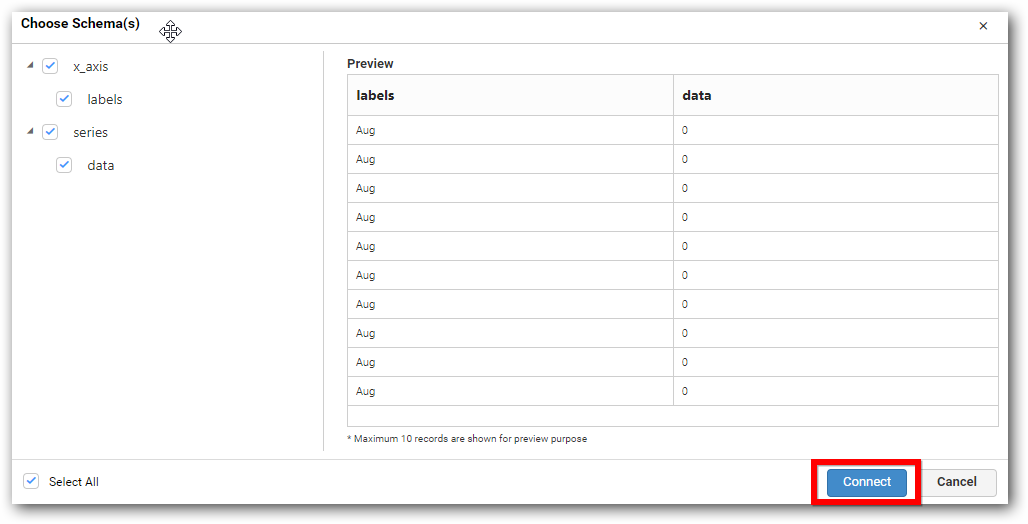 Now, you can get into the data design view window with selected table schema.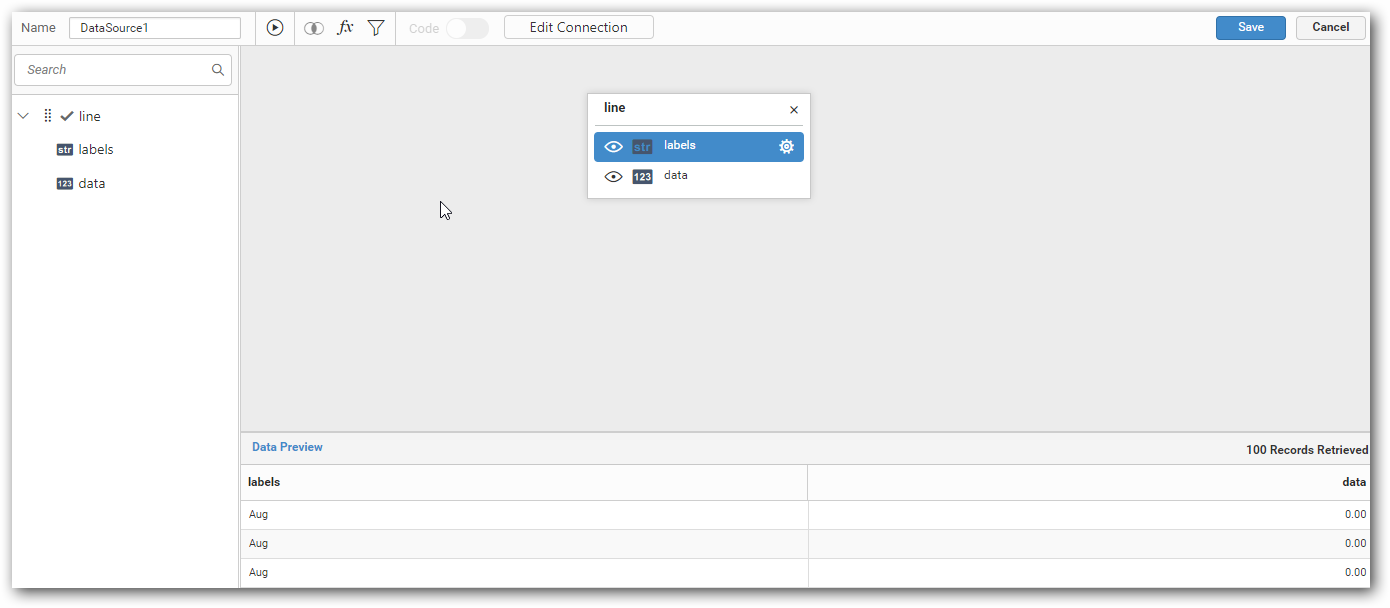 Drag and drop the table and click Save button to save the data source with valid name.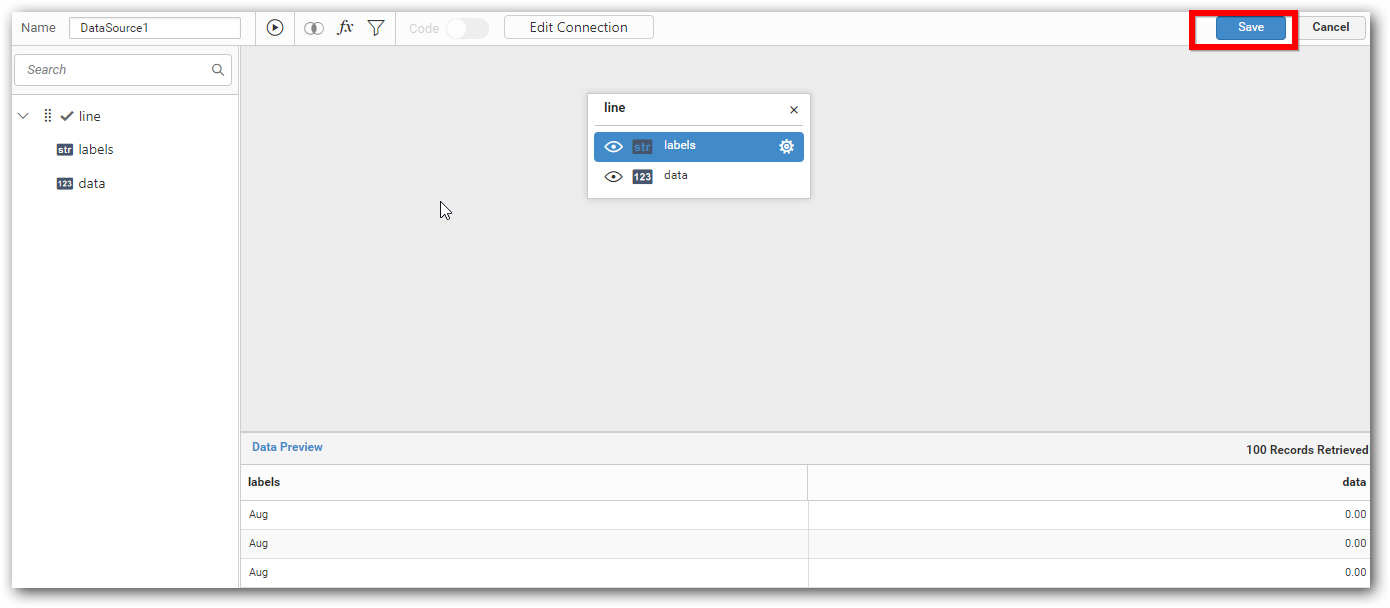 Gmail reference
| | |
| --- | --- |
| API documentation | |
| API explorer | |
| Sample query | https://www.googleapis.com/gmail/v1/users/abc4052%40gmail.com/messages?includeSpamTrash=false&fields=messages%2CnextPageToken%2CresultSizeEstimate&key={DEFAULT} |