Settings
The settings page will have information about the user, error logs and logout option.
Logs
This page will have the error logs from the starting of the application. Also we have an option to clear the logs.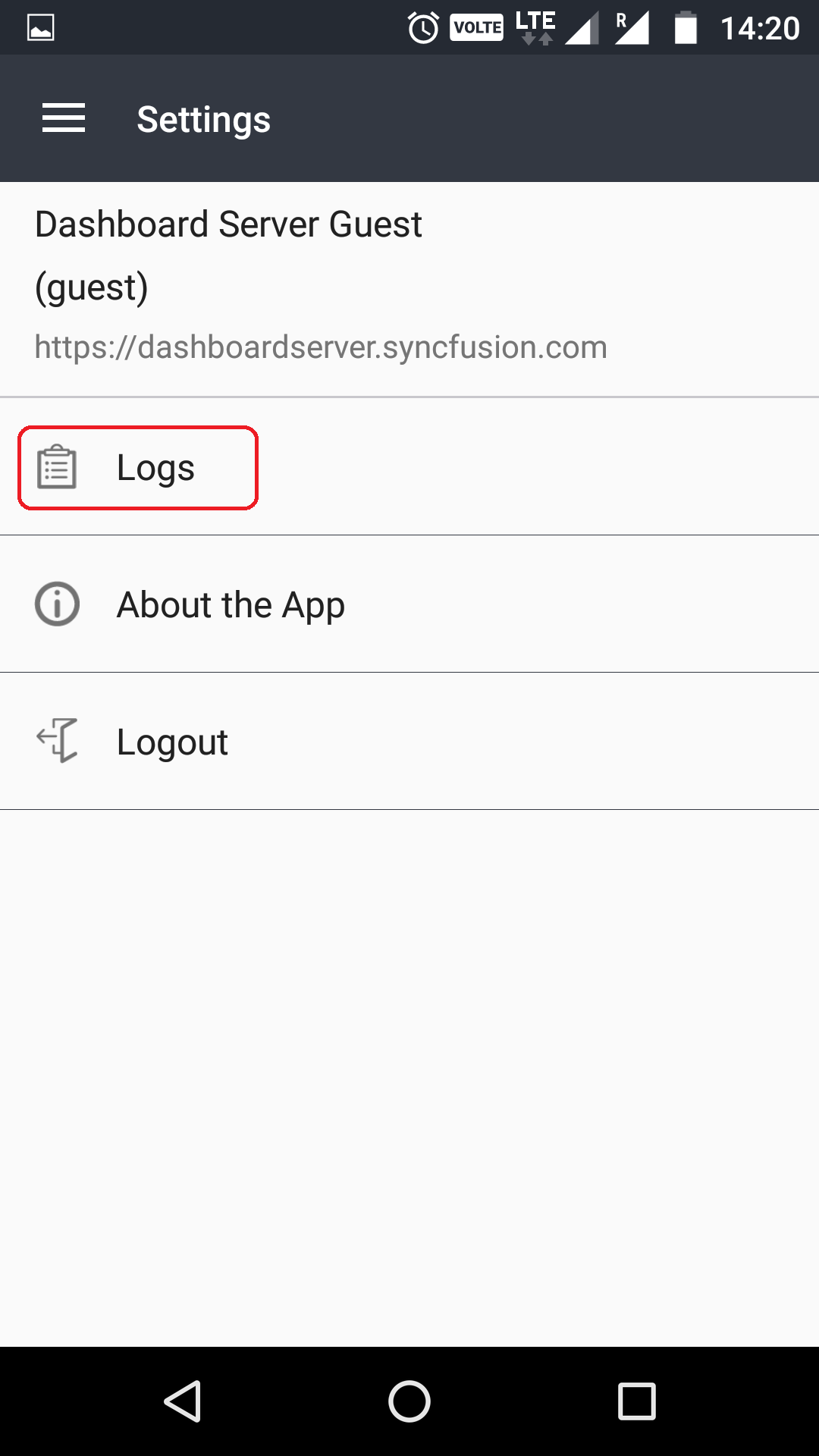 Here, you can share the error logs with our development team. Please send us your feedback and suggestion to support@syncfusion.com.