Publishing a Dashboard
A new dashboard or an existing dashboard can be published with same or different Name in the site. While publishing the dashboard, you can also add the Description for the dashboard, if required.
Publishing operation can be handled using the option in the tools pane of the design view items such as, Publish and Publish As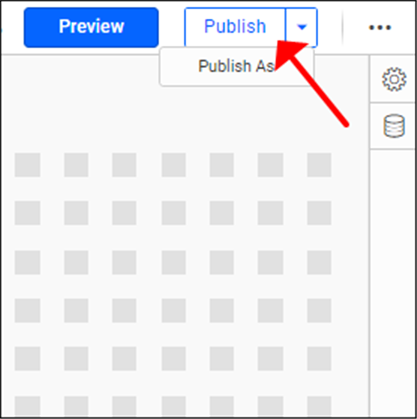 Click Publish in the tools panel. In order to Publish As the existing dashboard, click the down arrow near the publish icon and select Publish As.
The Publish As Dashboard dialog box will be opened, on which category and name can be selected where the dashboard need to be published.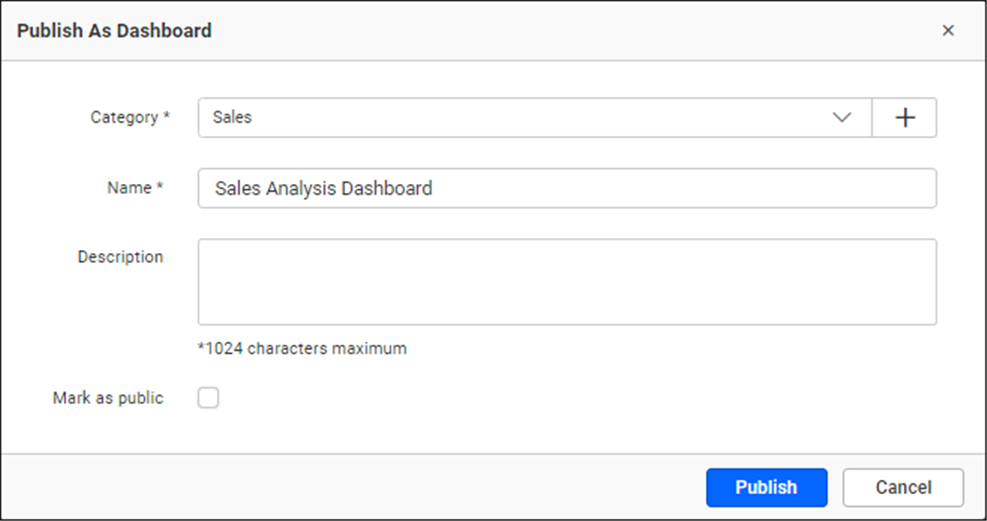 Enter the name and description for the dashboard.
On selecting Mark as public, the dashboard will be saved as public dashboard.
While saving the dashboard, some special characters are not supported in the dashboard name.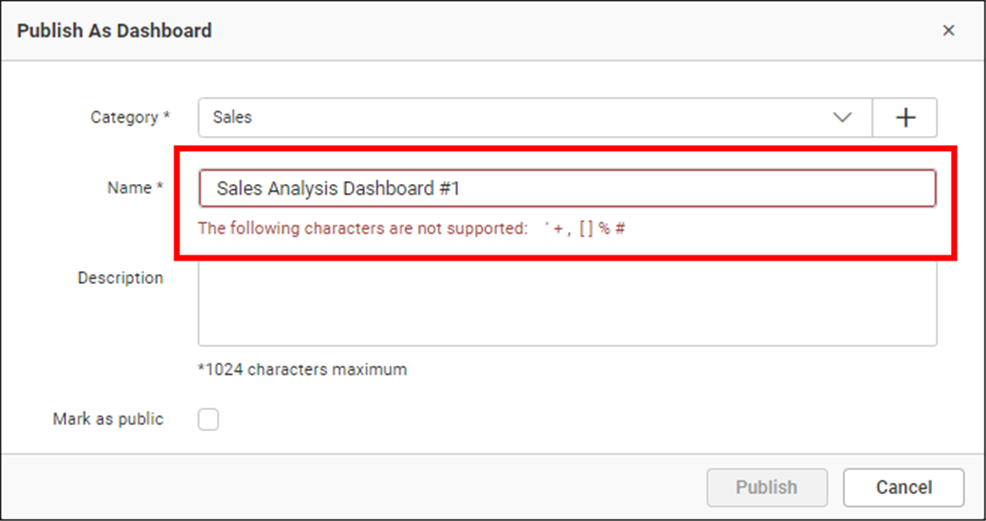 Click Publish to save the dashboard.
Saving the dashboard for the first time, will prompt the Publish AS dialog even when you click the Publish.
On publishing the dashboard, if same name already exist with the selected category, it will prompt Confirm Publish Dashboard dialog to replace the dashboard in the selected category. By selecting Yes, the dashboard will be replaced in the category specified.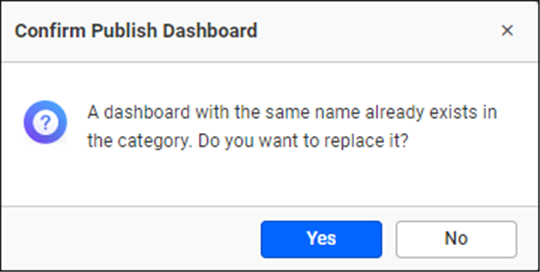 After publishing a dashboard successfully, it will prompt to view the published dashboard. By selecting Yes, the dashboard will be navigated to view the subsequent dashboard.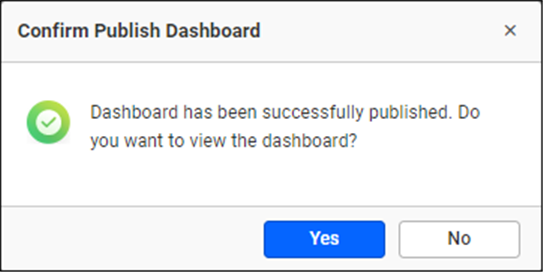 Learn how to edit an existing dashboard
Post your message
If you are still not able to find the information that you are looking for the self-help resources mentioned above, then please contact us and send your requirements.